We love Fridays around here! Not only does it mean that the weekend is on its way, but it also means we get to play during Staff Development in the morning. Today's staff development was about fold forming, a technique in metal working that was developed by artist Charles Lewton-Brain. Here are some of the projects we came up with after a morning of experimentation:
Charles Lewton-Brain published a book in 2008 called "FOLDFORMING" that takes you from the basics of the techniques he developed in the '80s to all of the innovations in the art form since. It is an excellent book to add to your bench and the perfect reference guide for anyone wanting to try the technique at home. We used it today as a starting guide for our projects, and hopefully we will get to try some of the more advanced projects soon!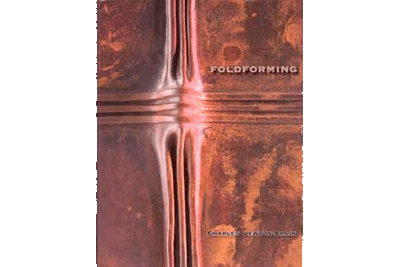 Have any of you tried fold forming before? We would love to hear about your projects and experience!
ooooo Bench Block Helper ooooooooooooooooooooo Copper Sheet Metal Set