Here at WUB we are big metalwork enthusiasts, and we offer a broad variety of classes on the topic in the hopes of inspiring both those new to jewelry-making and those who are wizened veterans of the trade. As a result, we often get questions from our customers who need help setting up a jewelry-making workspace at home. We love to share our trade secrets with them, letting them know about unconventional short-cuts and tips that can help them advance their skills and enjoy the creative process.
So, in an effort to share this kind of inside knowledge with all of our customers we are starting a new series in our blog that will offer all the information you will need to help you choose the right tools for your studio! This week we are featuring soldering blocks that are best for beginners.
$4.95
Lightweight, smaller in size than other block surfaces, convenient to use.
Non-Asbestos, clean, long-lasting surface with very little dust.
Can withstand temperatures up to 2000 degrees.
Has a smooth surface for fine work such as filigree.
Inexpensive to purchase and replace.
Non-asbestos, fireproof fibrous material that is soft enough to be pinned into.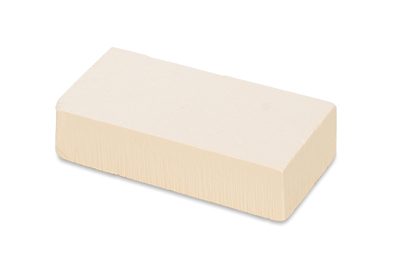 The Fire Brick: Economical, and Good All-Around Block
Typically $5-$8
Good all-purpose soldering surface that is economical to use.
Long lasting and will withstand temperatures over 2000 degrees.
Easy to control your heat and not as "reflective" as some surfaces.
Soft enough to be pinned into.
Full size block offers a larger work area.
(A note on this block: though we carry it in store we are not able to sell it online because we can't guarantee any certain size or shape)

Heetrix :Hard Solderite Surface
$47.50
Durable and Asbestos-free.
Smooth, clean surface with very little dust.
Fairly hard so as not to flake or crumble, and will not accept pins.
Highly reflective surface–your work heats more quickly, saving fuel.  For beginners, heat control may take a little practice in order to avoid overheating/melting your piece.
Clean, long-lasting surface with very little dust.
Can withstand temperatures up to 1700 degrees.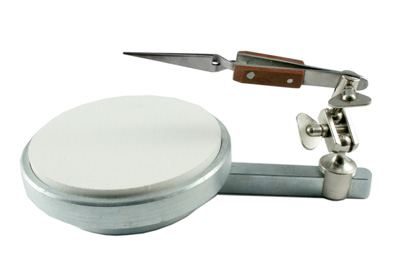 If you have questions of your own or any tools you are curious about, let us know and we will feature it in a future blog!